We are living in an unprecedented time when it comes to the variety and innovation of the distilled drinks sector – much of it started with the craft sector, but now the big players have joined the party, offering all sorts of exotic flavour options to more traditional spirits.
As a result we have seen a strong increase in demand for our used barrels for finishing spirits with – traditionally our strength has been used port barrel and used Madeira barrels as well as some used sherry barrels and ex red or white wine barrels. We have gradually been building up out stock of more exotic used barrels and now we have available quite a list: moscatel, sauternes, muscat, brandy (also apricot brandy), cognac, armagnac, calvados, rum, tequilla, whisky (also bourbon and rye), mezcal and grappa.
One of our strengths for our supply of our more traditional used barrels of port wine and sherry is that we are able to produce a variety of smaller sizes (standard is 40, 64, 128 litres) as well as the standard sizes of 225 and 500 litres. To make these smaller barrels we have to dismantle the 225 litre barrels which we source from the Port and sherry houses, cut the staves down to size and then build the smaller barrels back up again. This takes a lot of work to do and some of the used wood is not usable, which is why these smaller barrels are rather expensive. We are able sometimes however to salvage staves from broken barrels, which is some compensation. We are very lucky to have a team of extremely skilled coopers that allow us to get these smaller used barrels produced however!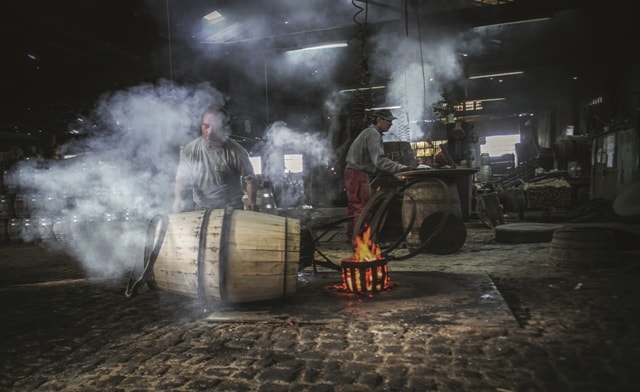 With the new range of exotic used barrels, we are generally unable to offer the smaller sizes as we do not have enough throughput of them to be able to  generate enough staves to build up smaller barrels. So for now we are only able to offer the larger sizes. You can see our price list for all of our used barrels here.