We try not to be judgemental at LusoBarrel, so if ice baths are your thing, then who are we to criticise? We had a client recently who is a trainer and wanted to help his athletes recovery, so he asked us to supply him with a used 500 litre wine barrel, with a removable lid and a stainless steel tap at the bottom for drainage and here you can see the end result.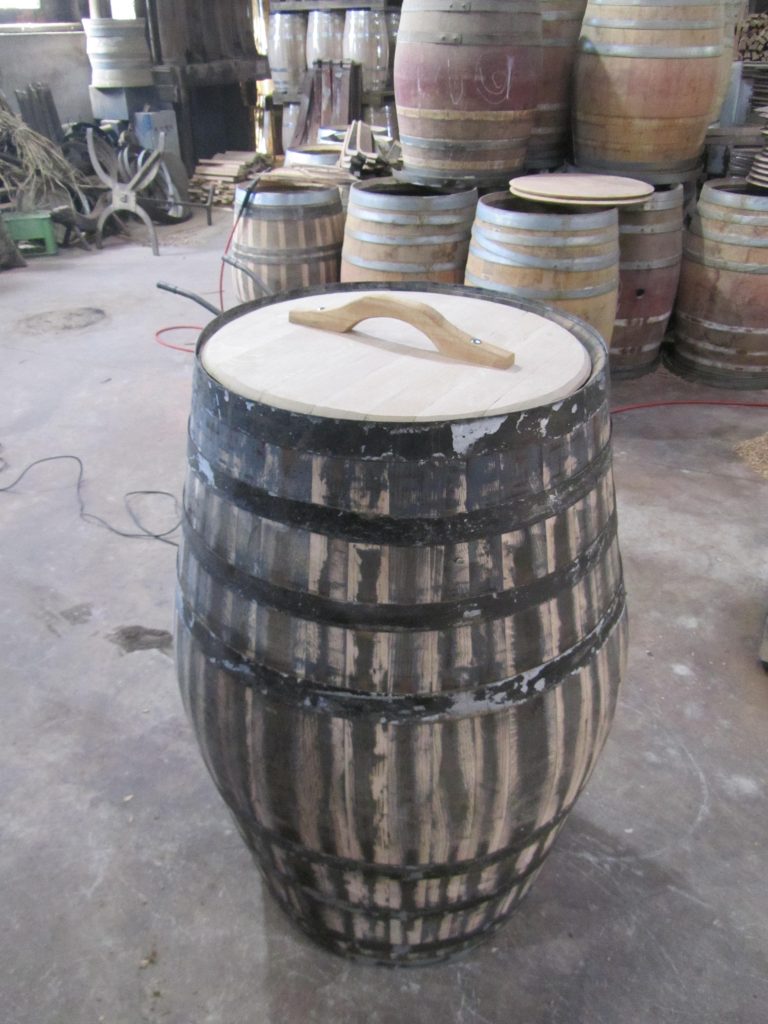 We generally have a reasonable stock of used wine barrels for sale (500 and 225 litre), as we supply them to Port wine producers, as they do not use fresh oak to mature Port (as they want to avoid more intense woody flavours), but we are happy to supply used wine barrels to anyone who needs them. In this case there was a bit of additional work as we had to make a removable lid from scratch (this was made with European oak). As an added bonus you will have a gentle aroma of red wine (at least for the first few baths) as the red wine will have impregnated the first few mm off the wood of the barrel. The barrel itself will have a well-used and slightly battered feel to it, because it will have been a working barrel from a vineyard. The barrel will be completely water-tight however and we like to think that the used look is part of the attraction of using a wooden barrel for an ice bath!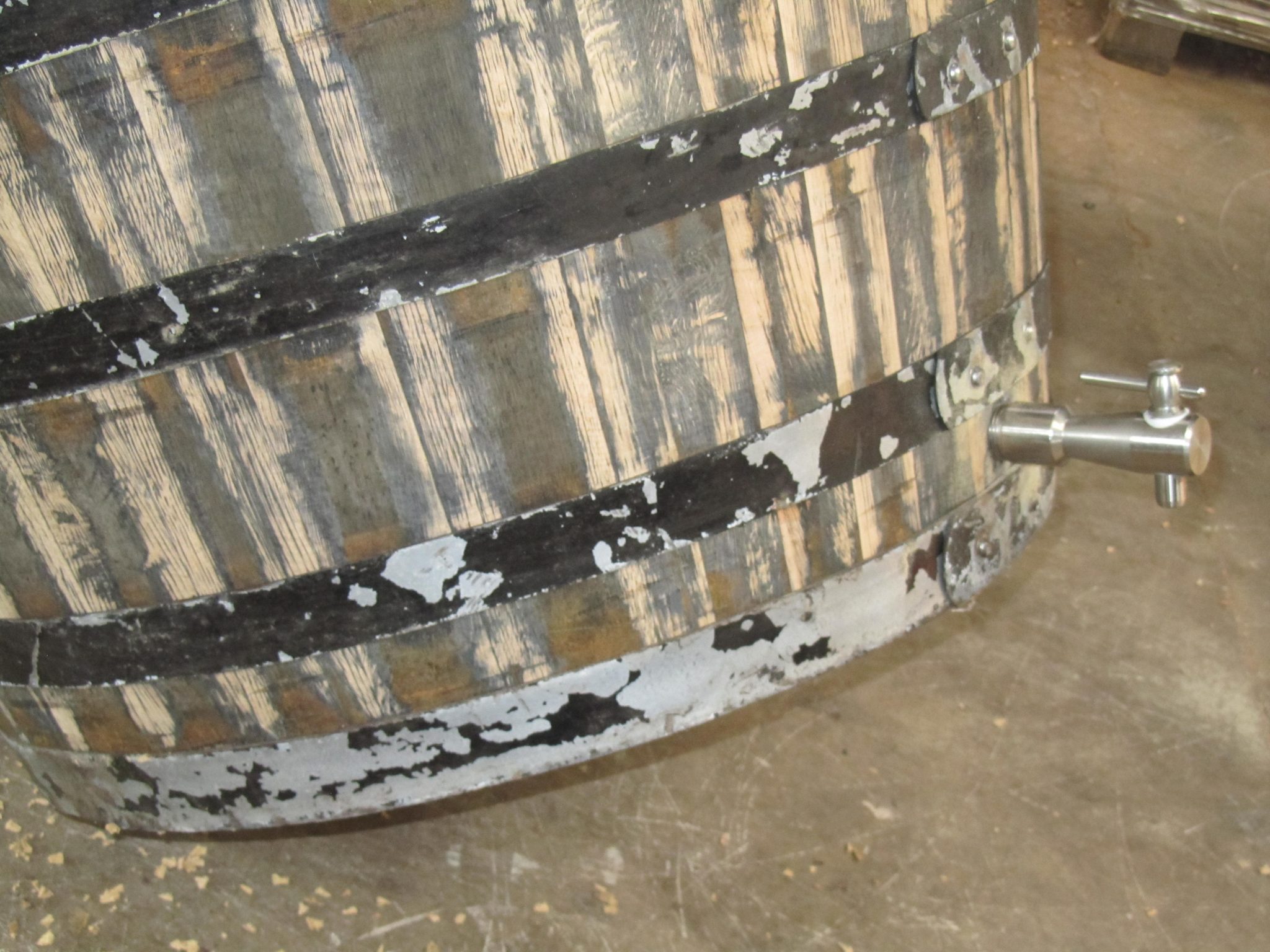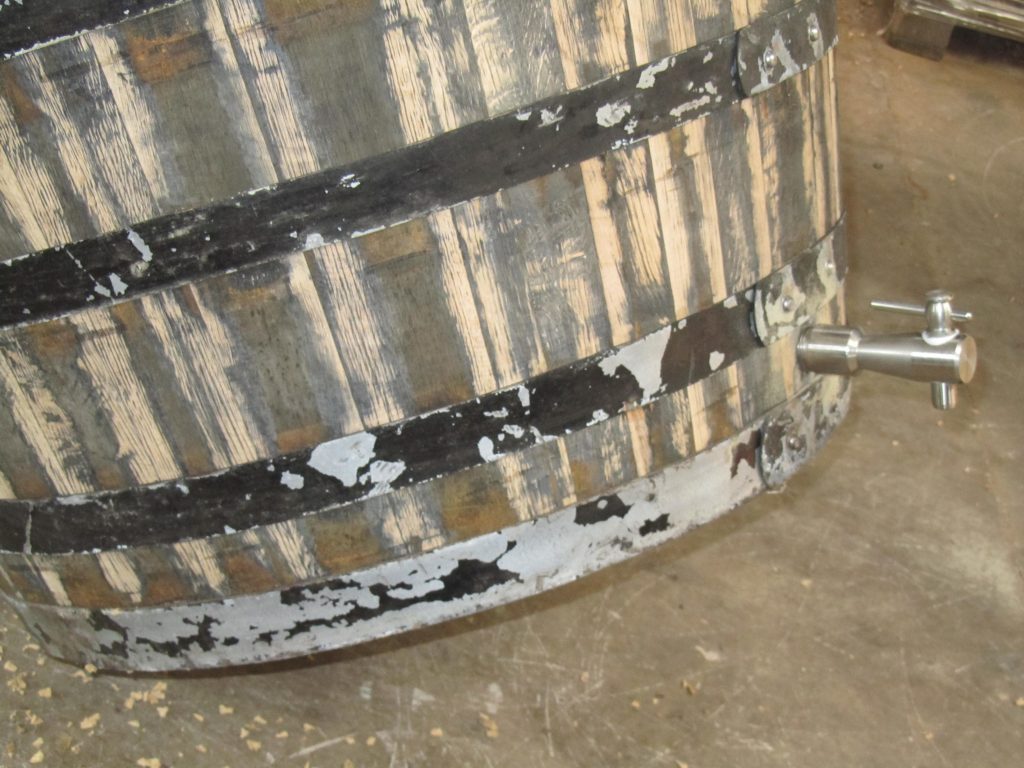 So if you are looking for an ice bath or any of the other 1001 things you can make with used wine barrels, please contact us. Our price for a used wine barrel for use as an ice bath with removable lid and stainless steel drainage tap is €525 (ex works Portugal).