Our cooperage is based around 30 minutes south of Porto on the coast (in the city of Esmoriz) – there are only a handful of cooperages left in Portugal now and we would be very happy to welcome you to visit to see barrels being made and to learn about how the barrel making process works from beginning to end.
We ask for a minimum group of 10 people and our maximum is 25 and the price is €5 per person – this is for a 45 minute tour in either Portuguese or English. Please give us at least 24 hours notice to book your tour group as we do not give tours for groups that have not booked.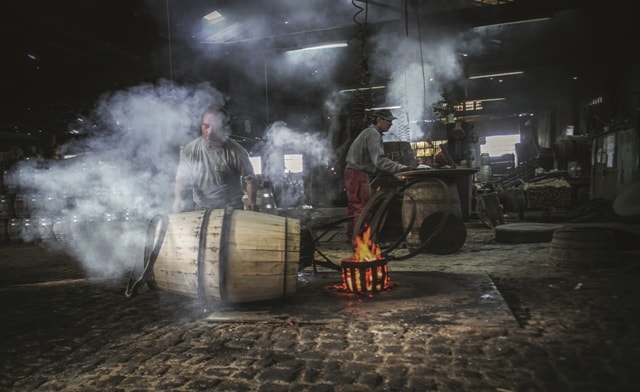 A working cooperage is quite a noisy place, so we have headsets so that you can hear what the guide is saying – please note that this is a working factory tour and not a museum, so we allow our visitors to get up close to the coopers as we work, but we cannot allow visitors to wander round the factory unaccompanied.
As well as making new wooden barrels, we are perhaps most well know for supplying used port wine barrels and when you visit the cooperage, you will also have a chance to see how we refurbish these used port wine barrels which can sometimes be decades old.
Please contact us at info@lusobarrel.com for more information about booking a cooperage tour.